Popular OEM Parts and Key Advantages of Using Them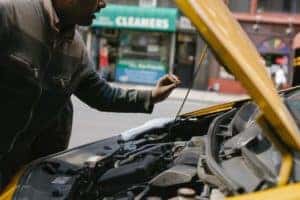 When it comes to Honda replacement parts and accessories, you'll have plenty of options. The market is brimming with components from many manufacturers designed to work with various Honda models. However, when it comes to consistently high quality, there is only one brand to rely on: Honda.
Moreover, Honda has its OEM parts service that manufactures various components, from interior trim pieces to suspension components. Whether you're looking to replace a worn-out part or add a helpful accessory, we recommend going with Honda OEM options.
We will discuss the different popular genuine OEM parts and their key advantages.
What Are the Most Popular OEM Parts?
Aftermarket Honda parts have been flooding the market for years and continue to do so. Given the high popularity of the brand, your car may contain quite a few aftermarket components. However, the OEM parts are still far more popular, as they are of far better quality and reliability.
1. Windshield Wiper Blades
Honda OEM windshield wiper blades are renowned for their quality and durability. The quality is often missing or not to the same standard when it comes to the aftermarket options. With Honda OEM blades, you'll benefit from their versatility and ability to adapt to various weather conditions.
2. Honda Batteries
As far as lithium-ion batteries go, Honda offers the best OEM batteries. Many Honda owners report that their OEM batteries last far longer than aftermarket options.
The batteries are designed to withstand severe weather conditions. When it comes to aftermarket batteries, they are frequently less expensive. However, you will most likely need to replace them sooner due to poor quality. 
3. Brakes 
When it comes to replacements, you cannot go wrong with Honda OEM brakes. The quality is superior, so you can rest assured that your car will stop just as it should when you need it most. 
Besides that, the Honda OEM brakes are designed to withstand the test of time and heavy use. Aftermarket brake callipers and pads tend to wear down faster. The result is that they will require a premature replacement. 
What Are the Key Advantages of Genuine OEM Parts?
1. Highly Durable and Reliable
When you buy Honda OEM parts, you can be sure that they are designed to last. The parts are designed and manufactured to withstand the test of time, making them a great alternative to aftermarket parts.  
2. More Affordable
OEM parts tend to cost a bit more than the aftermarket ones. However, they are far more cost-effective in the long run. Aftermarket parts wear down faster, so you'll most likely need to replace them at least once in a period. 
3. Performance
Honda parts offer an increased performance compared to aftermarket ones. The design of each component is made to ensure that it provides the best performance possible.
4. Fit and Appearance
OEM Honda parts are designed to fit perfectly with your car. The fit is something that cannot be sacrificed for quality or performance.
Furthermore, OEM parts are designed to match your vehicle's exterior perfectly, so you can rest assured that your car will continue to look as good as it did the day you bought it. 
Conclusion
You'll always be better off with Honda OEM parts when it comes to Honda components. The quality is superior, meaning that you can rest assured that your car will be running smoothly for as long as you own it. 
Finally, OEM Honda parts offer increased performance and better fitment. They are designed to ensure that your car will continue to look as good as it did the day you bought it—lookup for genuine honda parts in Toronto. Formula Honda offers excellent customer service and cutting-edge maintenance and repairs. Contact us right away!