IS IT WORTH GETTING EXTENDED WARRANTY ON A USED CAR?
Yes, it's worth buying an extended warranty on a used car.
Buying a used car has tons of benefits; they usually have a lower price tag, hold their value for a longer amount of time, and most dealerships (including ours) have a larger variety for you to choose from. Since the frequency and cost of repairs increases as a vehicle ages, buying a used car also means that the vehicle is more likely to need repairs. An extended warranty can reduce the stress and financial worry that's associated with the repairs a used car may require.
Extended warranties…
Protect you against expensive repairs and part replacements
Ensure that your vehicle is fixed right the first time
Create peace of mind and reduce financial worry
Honda's Standard Manufacture Warranty covers most unexpected car repair costs during the first 36 months, or 60,000 KM (whichever comes first). Since most major repairs won't arise until after the 3-year mark, the manufacturer's warranty likely won't provide coverage when you need it the most. This is why it's recommended to get an extended warranty on your used vehicle.
An extended warranty is repair coverage, which usually includes failure of the car's parts, but not environmental damage. Extended warranties generally provides similar terms to the manufacturer's warranty that would come with a new vehicle. If you purchase a new car, extended warranties typically begin after the manufacturer's warranty ends. With a used car, the extended warranty begins once the customer takes ownership of the car.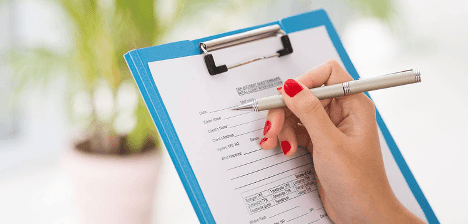 Extended Warranties Can Cover Unexpected Repair Bills
In most situations, the cost of parts and labour needed to fix your vehicle can be quite expensive, with many extensive repairs costing upwards of thousands of dollars. For example, if your car needs an engine replacement and it's not covered under the manufacturer warranty, the starting cost can be upwards of $2000. Considering that the average net savings for Canadian households last year was less than $1000, this means that if there's an unexpected car repair, most Canadians wouldn't be able to foot the bill on their own.
Another benefit of getting an extended warranty is the coverage of replacement rather than repair. Many warranties cover the cost of replacing the part, rather than just fixing it. This is a more long-term solution to your car's issues, whereas fixing a part is generally a temporary fix. Replacing parts can also prevent the reoccurrence of the same problem down the road.

Most Common Warranties
At Formula Honda, some of the most common extended warranties customers choose are Key & Remote Protection, Tire & Rim Protection, and Rust Protection.
Our Key & Remote Protection
This warranty covers any lost, stolen, or damaged keys and remotes for 36 months, starting the day the customer takes ownership of the car. This warranty covers the cost of deprogramming your old keys or remote as well as purchasing and reprogramming the new keys or remote.
Our Tire & Rim Protection
This covers your tires against road hazards such as debris, nails/screws, rocks, and broken glass for 12 months. This warranty also includes tire changes and towing assistance.
Our Rust Protection
Rust Protection comes in two forms: rust inhibitor spray and corrosion control module. The rust inhibitor spray is a waterproof synthetic product sprayed in the car's inner cavities and crevices. On the other hand, the corrosion control module includes a microprocessor that generates a pulse which in turn reduces oxidation of metal.
Extended warranties save you from future headaches and can be purchased from any one of our Drive Autogroup dealerships.