Formula Honda Reviews the 2016 Pilot Touring!
Blog
Dec 1th, 2016
The 2016 Honda Pilot Touring has been hailed as the one of the most spacious, safe and luxurious in its class. Some people don't believe it is just another crossover. Instead they consider it to be a minivan in the camouflage of an SUV, which cannot be a bad thing. With a plethora of safety features, assured comfort and a quiet ride, the Pilot Touring certainly delivers value and the only question that occupants may have is this: Who is more comfortable, the passengers or the driver?
Keep reading for our exclusive review from Formula Honda…
Let us begin with the features of the 2016 Honda Pilot Touring so we can give you all the specs that keep your family happy and comfortable on those long road trips. An all-wheel drive and essentially a midsize crossover, the Pilot Touring is powered by a 3.5-litre, 24-valve, Direct Injection, SOHC, i-VTEC six-cylinder gas engine with stop/start capable of generating 280 hp at 6,000 rpm and 262 lb.-ft. of torque at 4,700 rpm. It features nine-speed automatic transmission, four-wheel disc brakes with ABS, all season 245/60 R18 tires and offers 100 km at 12.4 liters on city roads and at 9.3 liters on highways. View our inventory.
There are many standard features in the 2016 Honda Pilot Touring Trim including the Honda Blu-ray Rear Entertainment System, panoramic sunroof, seven-passenger seating/heated second-row captain's chairs, heated steering wheel, heated/ventilated front seats, power tailgate, Adaptive Cruise Control, Blind Spot Information System, Lane Keeping Assist and Lane Departure Warning Systems, Collision Mitigation Braking System and Rear Cross Traffic Monitor System among others.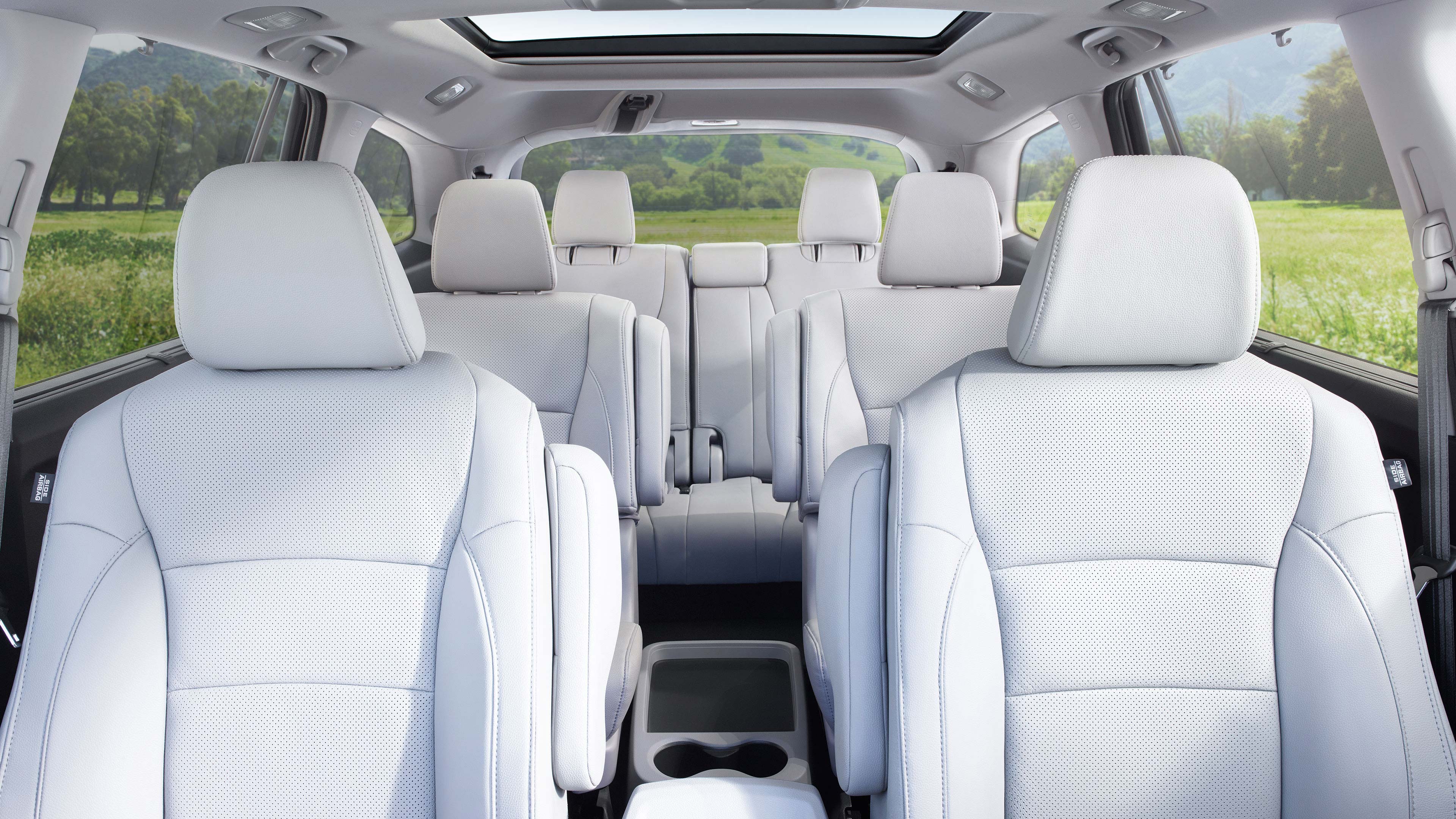 If one has to identify the strengths of the Pilot Touring then it would have to be the value for money, drivability, quality, safety, technology, gadgets, storage or cargo and fuel economy. Next we have rated the interior, exterior and performance. The spaciousness of the vehicle, for passengers and for cargo, would be one of the first things you will notice. The interior is just as exquisite as the exterior. Given the fuel economy, the performance is optimum. Given the price it sells for, you get more than expected gadgets and safety features. It is the safety features that make the 2016 Honda Pilot Touring an ideal purchase for families, especially when there are more than four occupants.
The 2016 Honda Pilot Touring is a luxury vehicle that doesn't cost a fortune and is safe, comfortable and very much a family friendly crossover. If you're in the Scarborough, Markham or Toronto area, then please stop on by for a test drive today!